Knee Pain - Diagnostics & Treatment Options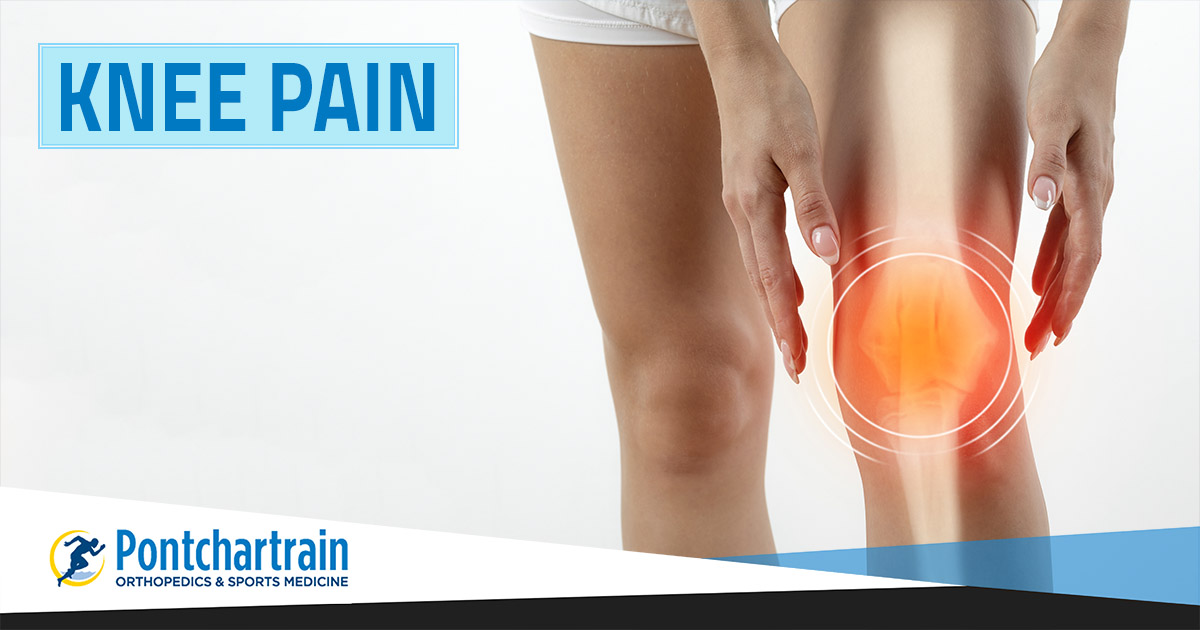 Knee pain can be caused by a recent injury, a degenerative condition, or an event that happened decades ago. Regardless, the conversations Dr. Charles Haddad hears daily begin with the words "my knee hurts."
In today's post, Dr. Haddad discusses his process for evaluating the knee, his diagnostic approach and your treatment options.
The Process of Evaluating Knee Pain
Typical knee pain presents as stiffness or swelling, redness, instability, a "pop" or "crunch" when in use, or an inability to straighten the knee entirely. Common injuries include those to the anterior cruciate ligament (or ACL),  a torn meniscus, damage to tendons, or ligaments surrounding the joint. Dr. Haddad will also be on the lookout for the possibility of several different forms of arthritis, as well as bursitis.
Any pain evaluation will begin with delving into your personal history.  "We want to see if there was an injury involved," Dr. Haddad says. "If a patient comes in with some sort of injury, then we will assess whether there  is any swelling. Is there pain along the joint line? We'll check them for instability, and assess if there is a ligament injury. If they have pain with squatting or twisting-type motions, we'd be more concerned about a meniscus tear." 
If there's no obvious injury, but you can't put weight on the knee, or if the joint feels unstable, Dr. Haddad will dig deeper. "If it's an older patient with no history of injury, then we are going to be asking questions directed to whether or not this is some sort of arthritic pain," Dr. Haddad says. "Is there pain with prolonged standing or walking? Does it get sore or achy after sitting for a long time or at the end of the day? If so, I might be more suspicious of arthritis. We'll get our X-rays and if that's confirmed, we'll direct our treatment accordingly."
The most common issues for those with knee pain are meniscus tears and osteoarthritis, though the pain can also be the result of excess weight, flexibility issues, or inactivity. 
"Meniscus tears are usually the result of some sort of load injury – playing sports, twisting the wrong way on the playing field or court," Dr. Haddad says. "You might step in a hole. Even a car accident, if you're bracing for impact, can cause a meniscus tear."
The range of possible arthritic issues includes rheumatoid arthritis and gout, but "the majority of arthritis cases we see are a simple osteoarthritis, which has a large inherited component," Dr. Haddad adds. "Next would be traumatic arthritis, where a patient had some previous injury or surgery that has expedited the wear-and-tear process."
"Meniscus tears are usually the result of some sort of load injury – playing sports, twisting the wrong way on the playing field or court. You might step in a hole. Even a car accident, if you're bracing for impact, can cause a meniscus tear."
- Charles G. Haddad Jr, MD
Establishing a Treatment Plan for Knee Pain
After an individual diagnosis has been made, Dr. Haddad will then discuss treatment and risk-reduction plans. Surgery, he adds, is the last option. 
"We always counsel our patients on controlling the things you have control over," Dr. Haddad says. "Diet and exercise are key. Weight loss is significant, as far as helping minimize or manage symptoms, as is exercise. But we see a lot of 'weekend warriors,' who in their mind think they can function like they did in the 20s. Without maintaining the conditioning required to function at a high level, we will see injuries occur."
Medication, injections or the use of a brace might be prescribed. In some cases, Dr. Haddad may also recommend altering exercise routines. 
"We try to modify their regimen to something that's more reasonable and more attainable," Dr. Haddad says. "But there is also that patient that has long-standing pain, say from arthritis, and they get caught in a Catch 22 situation where they don't exercise because their knee hurts but then that leads to more pain and stiffness. That's part of our job, to break that cycle so they can return to those activities."
Does your knee hurt? Don't make the mistake of trying to figure out a diagnosis on your own. Call today to
set up an appointment
to schedule an appointment with a knee pain specialist today.
Get Knee Pain Diagnosed and Treated
Surgery is sometimes required, but is thought of more as a last resort. 
"The field of orthopedics is constantly evolving and changing," Dr. Haddad says, "and I feel like we have a great range of non surgical options – exercise, physical therapy, various classifications of medications and injections, braces. There are multiple options that orthopedic doctors have to try to help manage these issues in a nonsurgical fashion." 
The main goal, Dr. Haddad says, "is to restore a person's function and activity in the least invasive way. Any time we can do that, a non-surgical route is always what's best for the patient." 
About the Doctor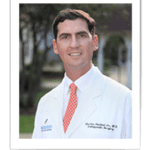 Dr. Charles G. Haddad, Jr. is board certified by the American Board of Orthopaedic Surgery. After receiving his medical degree from Tulane University School of Medicine, he completed his orthopedic surgery internship at Atlanta Medical Center, and a Sports Medicine Fellowship in Jackson, MS, at the Mississippi Sports Medicine and Orthopedic Center.
---
This website is not designed to and does not provide medical advice, medical diagnosis, professional opinion, treatment or services to you or any other person. Through this website and links to other websites, Pontchartrain Orthopedics & Sports Medicine provides general information for educational purposes only. The information provided in this website, or through links to other sites, is not a substitute for medical care. You should not use this information in place of a visit, call, consultation or the advice of your healthcare provider. Pontchartrain Orthopedics & Sports Medicine is not liable or responsible for any advice, course of treatment, diagnosis or any other information, services or product you obtain through this site.