Metairie Orthopedic Doctor
More than 28 million Americans will develop some type of musculoskeletal problem each year. Because many patients living in Jefferson Parish cannot always tolerate a long car ride, having access to a local, Metairie orthopedic doctor is critical.
A Metairie Orthopedic Doctor for every condition
At Pontchartrain Orthopedics & Sports Medicine, our Metairie team is comprised of doctors who specialize in large joints like shoulders, hips, and knees. Others specialize in treating the hand, wrist, and elbow. Our orthopedists often treat sports injuries, infections, broken bones, joint problems, congenital conditions, degenerative conditions, and chronic pain. Our doctors include:
Robotic-Arm Assisted Surgery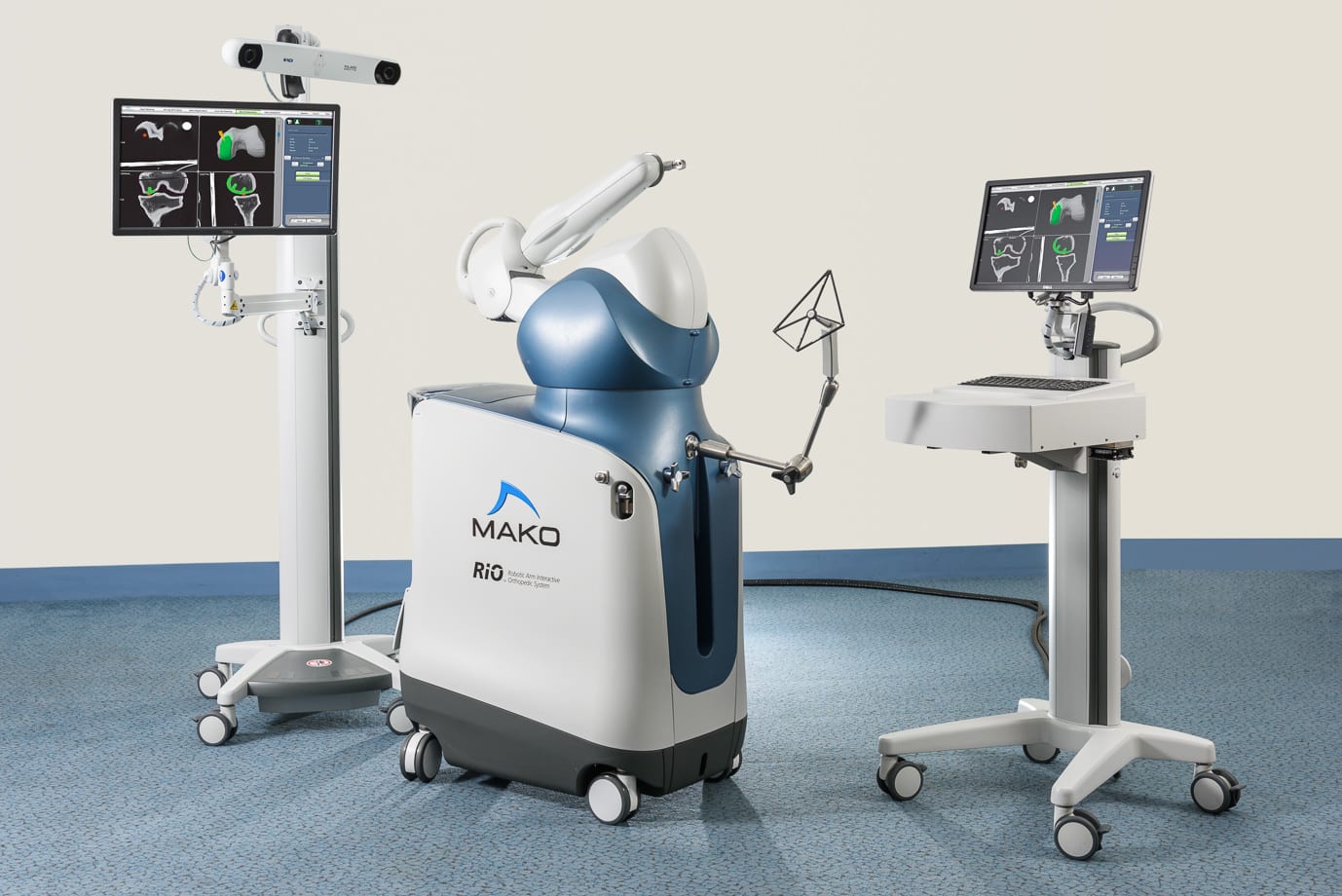 The orthopedic surgeons at Pontchartrain Orthopedics & Sports Medicine now offer robotic-assisted surgery for total hip, total knee and partial knee surgeries. Why does this matter? With the latest robot-guided technology in our surgeons' hands, we're changing the future of joint replacement. Robotic precision gives the surgeon more options in pre-surgery planning, requires smaller incisions, shorter hospital stays, faster recovery times and results in better long-term outcomes.
Options for every stage of life
Saturday Urgent Care Clinic
Did you know that you can see a Metairie orthopedic doctor on the weekend? We understand that accidents don't always happen within the Monday to Friday work-week. If you take a fall on a Friday night, you can see a doctor the next morning at our Saturday Urgent Care Clinic.
Metairie, LA clinic
Pontchartrain Orthopedics & Sports Medicine
3939 Houma Boulevard, Suite 21, Metairie, LA 70006
Office Hours: M-F 8:00am – 5pm | Phone: (504)885-6464
Directions From I-10 Exit 226
Take exit 226 to head north on Clearview Parkway.
Take a right onto Veterans Blvd in front of Target.
Take the next left onto Houma Blvd, just past the Starbucks.
Continue north on Houma Blvd. We will be located on your right, across from Colonial Oaks Living Center.