Robotic-Arm Assisted Surgery
The orthopedic surgeons at Pontchartrain Orthopedics & Sports Medicine now offer robotic-assisted surgery for total hip, total knee and partial knee surgeries. Why does this matter? With the latest robot-guided technology in our surgeons' hands, we're changing the future of joint replacement. Robotic precision gives the surgeon more options in pre-surgery planning, requires smaller incisions, shorter hospital stays, faster recovery times and results in better long-term outcomes.
The Benefits of Robotic Surgery
Every patient is different. The robotic arm and 3D computer software allows the surgeon to design and place a perfect-fitting custom hip or knee-joint implant. The joint replacement process begins with a patient-specific 3D model to pre-plan their joint replacement surgery. The surgeon is able to visualize the joint and adjust the implant before surgery by first studying the patient's pre-surgery knee or hip motion. The final plan is then mapped into the robot's computer navigation system before the patient ever enters the operating room.
During the procedure, the surgeon is in complete control of the robotic arm. The robotic-arm is used to replace the specific area of the knee or hip causing the pain. The robot's navigation system provides real-time sensory feedback, to ensure proper preparation of the bone and perfect placement of the implant.
A custom-fit partial knee or hip replacement damages less tissue, which means less pain and stress for the patient. In fact, many patients are able to return home the same day thanks to the robotic-arm and 3D imaging technology.
Accurate Implant Placement
Better Implant Alignment
Faster Recovery Time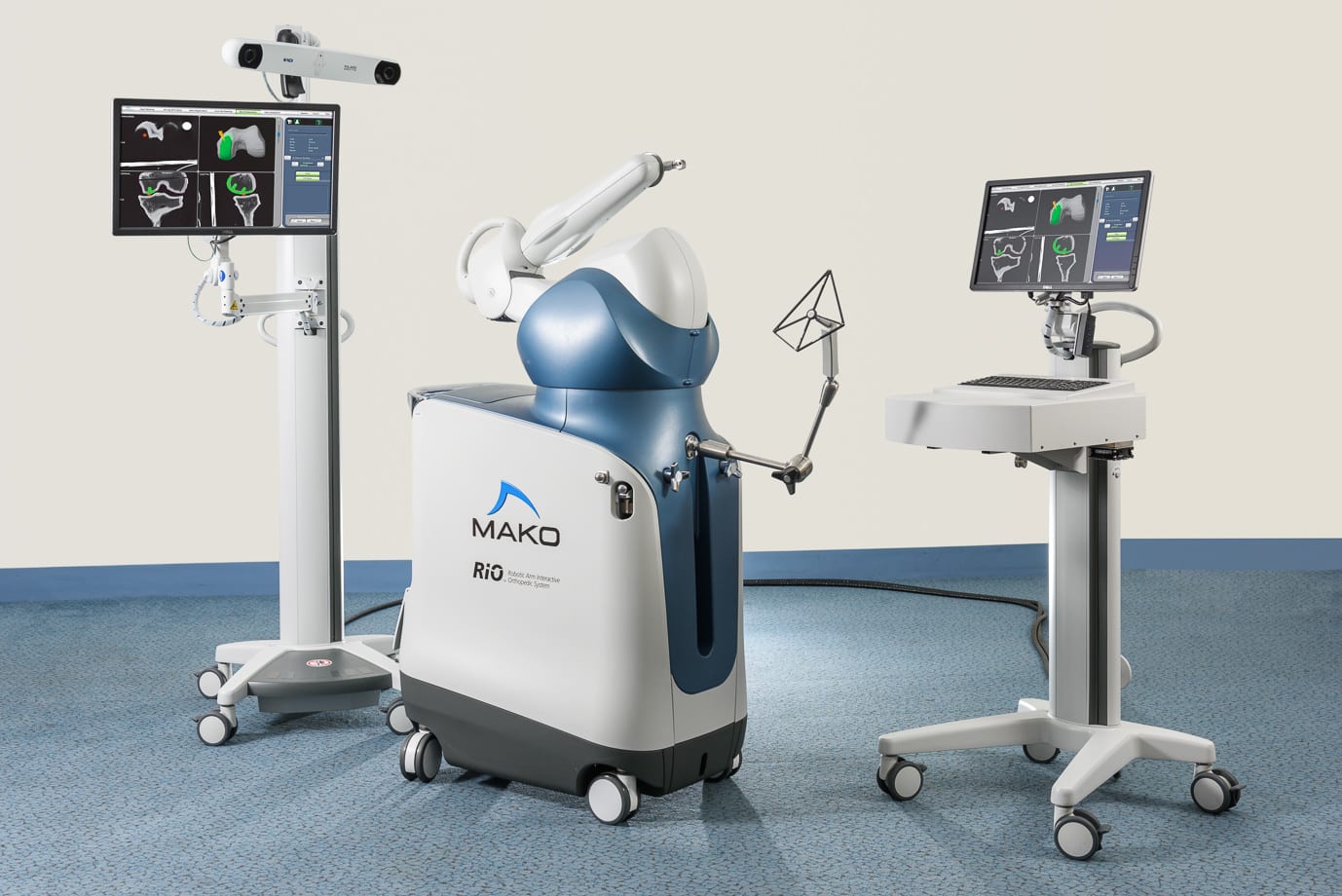 How Robotic-Arm Assisted Surgery Works