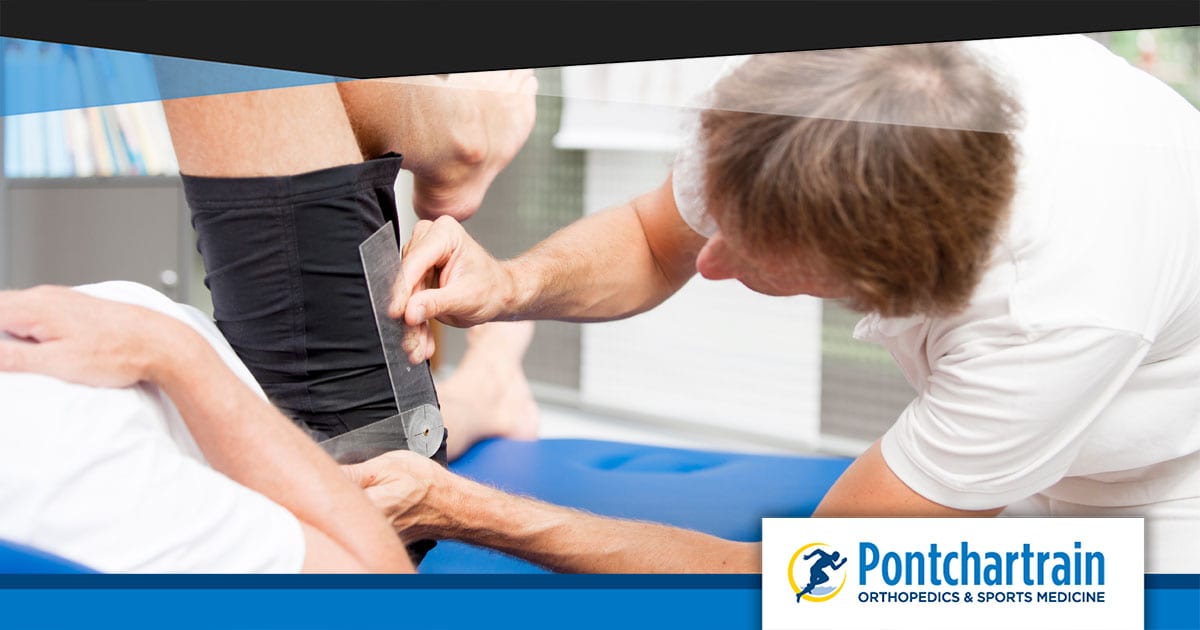 National Physical Therapy Month was established in 1981 by the American Physical Therapy Association (APTA).  According to the APTA, the month-long campaign is geared to recognize the physical therapy profession's efforts to "transform society by optimizing movement to improve the human experience."
In today's post, we'll discuss what physical therapy is and how it can benefit anyone who has been injured, lost mobility, or is dealing with chronic pain.  
What is Physical Therapy?
Physical therapy is literally the physical branch of healthcare. Physical therapists are trained in the clinical spectrum of musculoskeletal pathology and examination. They also specialize in the development of treatment plans and exercise regimens.
Physical therapy can improve many facets of a person's life, including mobility, fitness, posture, balance, and pain relief. The main focus of physical therapy is to reduce pain and to increase range of motion. Physical Therapists are trained to develop treatment plans personalized to each individual's goals, diagnosis, and abilities.
Conditions Treated with Physical Therapy
Physical therapy treats musculoskeletal and neurological conditions, which covers a wide scope! 
Conditions commonly treated include:
Pediatric conditions
Carpal tunnel syndrome
Back pain
Rotator cuff tears
Tennis elbow
Sports-related injuries
cardiopulmonary conditions
Women's health issues
"Physical therapy can improve mobility,
fitness, posture, balance, and pain relief. "
What Kinds of Treatments Can One Expect ?
Physical therapy treatments include a wide variety of options, determined by your physician and physical therapist.
Physical Therapy Treatments May Include:
Exercise
Electrical stimulation and TENS
Joint mobilization
Massage
Heat & Ice
Functional Dry Needling
One or a combination of these treatments may be prescribed depending on the patient's condition. A physical therapist will assess and create a treatment plan that is personalized.
Physical Therapy Month at POSM
Physical Therapy month is a great time to discuss our PT services. Pontchartrain Orthopedics and Sports Medicine offers non-invasive physical therapy treatments as a core part of our practice. Many of the conditions we treat at Pontchartrain Orthopedics and Sports Medicine such as tendonitis, meniscus tear, and osteoarthritis will include a physical therapy component. In addition to experienced physicians, we also have physical therapists and a licensed hand therapist on staff.
If you or someone you know has been suffering with chronic or acute pain and may be a good candidate for physical therapy. Make this physical therapy month the time you contact us for an evaluation and take the first step on the road to recovery.
About Our Physical Therapist
Trained in The Netherlands, Physical Therapist Jeroen Kleine Staarman graduated from University College Utrecht in 1992. Jeroen completed the certification for Triggerpoint Dry Needling in 2013.
He has worked in home health, pediatrics, rehabilitation facilities, wound care as well as skilled nursing facilities in outpatient as well as inpatient settings in Europe as well as California, Florida and Louisiana. 
---
This website is not designed to and does not provide medical advice, medical diagnosis, professional opinion, treatment or services to you or any other person. Through this website and links to other websites, Pontchartrain Orthopedics & Sports Medicine provides general information for educational purposes only. The information provided in this website, or through links to other sites, is not a substitute for medical care. You should not use this information in place of a visit, call, consultation or the advice of your healthcare provider. Pontchartrain Orthopedics & Sports Medicine is not liable or responsible for any advice, course of treatment, diagnosis or any other information, services or product you obtain through this site.