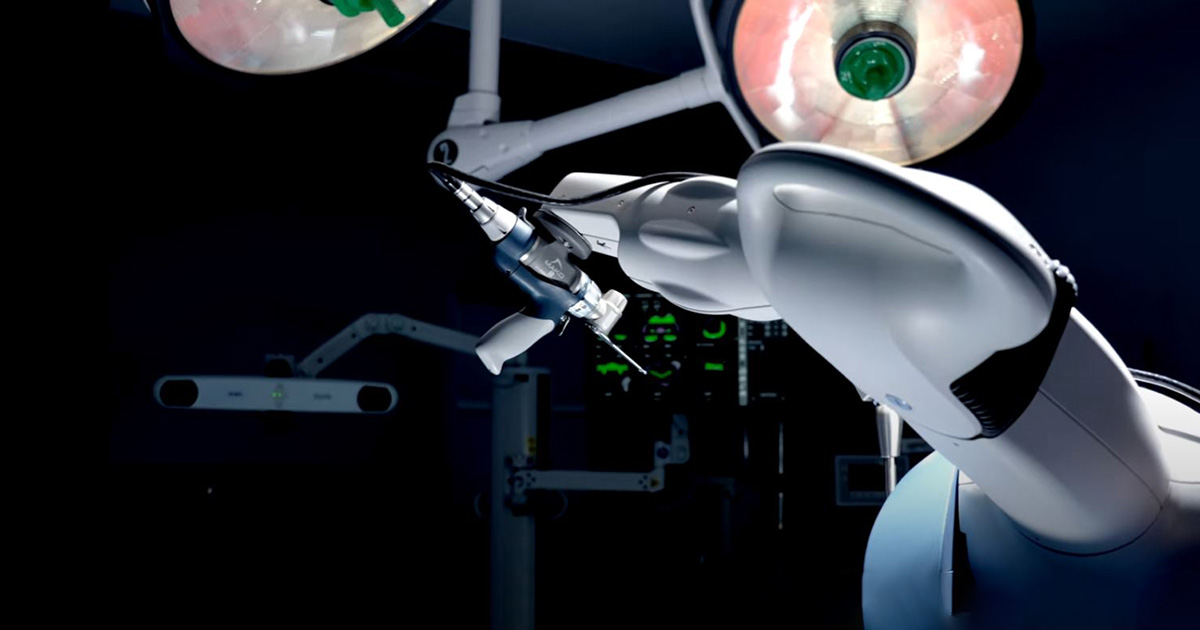 The idea of surgery can be a scary prospect for anyone suffering from an injury. From athletes who have experienced serious injuries to anyone suffering from chronic arthritis, the thought of an invasive surgery creates concern that their bodies will never fully return to normal. Fortunately, one of the biggest advancements in orthopedic medicine is robotic knee replacement surgery. In today's blog post, we'll discuss robotic knee surgery and how Pontchartrain Orthopedics & Sports Medicine (POSM) is pairing the latest technology with our region's best orthopedists to improve performance, speed recovery, and reduce pain.
Robotic Knee Surgery at POSM
Robotic knee replacement is not available everywhere in Louisiana. POSM is one of the first in the region to offer this service. POSM has combined the most modern techniques in minimally invasive surgery with preoperative nerve blocks and multimodal postoperative pain management to minimize pain and obtain ideal results. Thanks to POSM's pioneering robotic knee replacement technology, patients can walk immediately after surgery and go home with minimal interruption to their everyday lives.
Dr. Finstein on Robotic-Assisted Surgery
"Robotic-assisted surgery, specifically when it relates to the knee and knee replacement, has been a real game-changer. This technique has allowed us to complete total knee replacements on patients while allowing them to sleep in their own beds that same night."
The benefits of robotic knee surgery
Robotic surgeries utilize highly specialized computer programs to plan each surgery from start to finish. This means that Dr. Finstein can customize his surgical approach around the specific needs of every patient. This includes designing individually unique knee replacement bone cuts to perfectly receive implants with the help of 3D models. These 3D models are created before the surgery, uploaded to the robot, and then tested in a computer program during the surgery in real-time to ensure that the implant will provide an ideal range of motion and fit for the patient. As a result, most of the surgery can be planned before the patient enters the operating room.
Throughout the surgery itself, Dr. Finstein is controlling the robot's arm. The robot's computer program provides real-time sensory feedback through its arm to Dr. Finstein during the procedure. The combination of the preoperative planning and the precise movements of the robot provide patients with their best shot at recovering quickly and with less postoperative pain-- many patients who undergo a robotic knee replacement surgery can even go home on the same day. 
Partial knee vs. Total knee replacement
Patients suffering from severe arthritis of the knee are the most common candidates for any type of knee replacement surgery, including robotic knee replacement. However, those with acute injuries to an arthritic knee may also require a knee replacement. There are two types of knee replacement procedures: "partial knee replacement" and "total knee replacement." A partial replacement involves the replacement of just one part of the knee, as opposed to a total replacement which replaces all 3 parts (what doctors call "compartments"). The type of replacement that a patient needs will depend upon the condition of each component of the knee joint. If only one part of the knee is affected, the patient may only need a partial replacement. However, if the knee is beyond repair, a total knee replacement may be required. Any patient with advanced damage to the knee and who is in otherwise good health is a candidate for robotic knee replacement surgery.
Why POSM?
At POSM, board-certified surgeons work in coordination with staff to form a cohesive unit to provide top-quality care. From the front desk staff to the OR staff, everyone works as a team. Although the techniques used at POSM for joint replacement are cutting-edge, the staff has years of experience and has mastered treating patients who undergo these procedures. In addition to knee replacement, POSM offers a full range of outpatient joint replacement options to South Louisiana including knee and shoulder replacements, as well as arthroscopic procedures.
Is robotic knee replacement right for you?
If you suffer from chronic knee pain and lack of mobility in the knee, you may be a candidate for a same-day robotic knee replacement procedure. Dr. Finstein and the other knee replacement specialists at POSM have helped hundreds of patients suffering from knee pain get their lives back on track for decades. Contact us today to schedule an evaluation by one of our experienced joint replacement specialists performing cutting-edge surgery.
About the Doctor
Joseph L. Finstein, MD specializes in sports medicine, focusing on shoulder, elbow, hip, knee, foot, and ankle injuries. Dr. Finstein completed his Sports Medicine Fellowship at the Rothman Institute at Thomas Jefferson University  He is currently the team physician at De La Salle High School. Prior to joining Pontchartrain Orthopedics & Sports Medicine, Dr. Finstein assisted in the care of athletes from the Philadelphia Eagles, Flyers, Phillies, Soul and St. Joseph's University.
---
This website is not designed to and does not provide medical advice, medical diagnosis, professional opinion, treatment or services to you or any other person. Through this website and links to other websites, Pontchartrain Orthopedics & Sports Medicine provides general information for educational purposes only. The information provided in this website, or through links to other sites, is not a substitute for medical care. You should not use this information in place of a visit, call, consultation or the advice of your healthcare provider. Pontchartrain Orthopedics & Sports Medicine is not liable or responsible for any advice, course of treatment, diagnosis or any other information, services or product you obtain through this site.