Brees May Be Out 6 Weeks With Rib Injury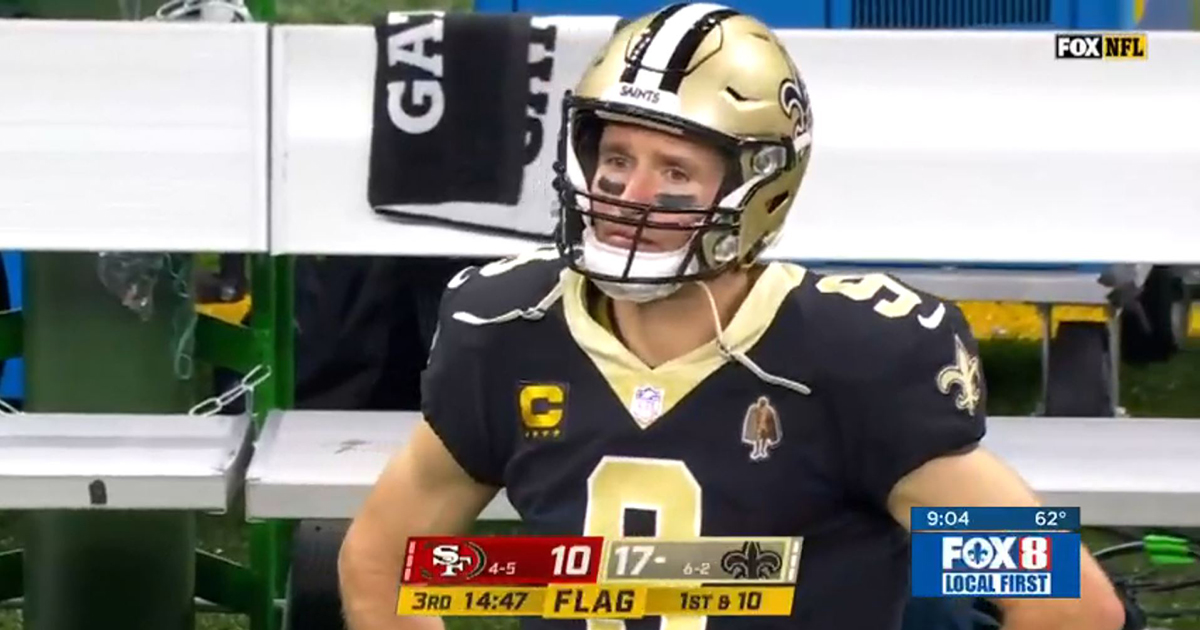 Photo courtesy of FOX8
Drew Brees could miss as many as six weeks of the 2020 season with
newly diagnosed
rib fractures and a collapsed lung, Dr. Joseph L. Finstein of Pontchartrain Orthopedics and Sports Medicine says.
What's Next for Brees? Discomfort and Healing
All indications point to the New Orleans Saints quarterback making a full recovery. 
In the meantime, Brees is likely in considerable pain since the injury was "severe enough to cause the pressure of the lung to shrink the actual lung tissue," Dr. Finstein told Fox8. 
Patients typically have slight difficulty in breathing with these types of injuries, but nothing more serious. Treatment, Dr. Finstein added, is non-surgical. Medications are prescribed to alleviate pain while he heals.
"Patients with Drew's injury can have a wide range of symptoms from discomfort to hospitalization. "
- Joseph L. Finstein, MD
Sports Injuries Require Specialized Treatment
Pontchartrain Orthopedics and Sports Medicine offers treatment for a wide variety of sports injuries like Brees', as well as fractures, knee and shoulder injuries, sprains, groin pulls, shin splints, ACL tears, tennis elbow, tendonitis, concussions or cartilage injuries. Our sports-medicine physicians can also provide advice on injury prevention, exercise, and nutrition.
Dr. Finstein, a board-certified orthopedic surgeon, specializes in sports medicine and has served as a sideline physician at De la Salle High School for some five years, while treating many athletes throughout the greater New Orleans area.
When Is the Right Time for Drew to Return?
"I think it is something where if I were the team doctor for the Saints, you want to make sure that Drew is comfortable before you put him back into the game," Dr. Finstein added.
Team physicians will likely be closely watching Brees' reaction to every-day football moves when evaluating him for a return to the field. Once he's made a full recovery, there's no reason to believe he won't be back under center with the Saints. 
"I think he could be 100 percent, the same with the collapsed lung," Dr. Finstein told Fox8 in a recent article. "Once that resolves, he should be fine."
Get Back in the Game with Specialized Sports Medicine
You don't have to be Drew Brees to suffer a painful sports injury. If you've limped off the field recently,
contact Pontchartrain Orthopedics and Sports Medicine
to discuss diagnosis and treatment. Our advanced techniques – including arthroscopic surgery, fracture management and sports-injury management processes – are designed to treat each patient's unique needs.
About the Doctor
Joseph L. Finstein, MD specializes in sports medicine, focusing on shoulder, elbow, hip, knee, foot, and ankle injuries. Dr. Finstein completed his Sports Medicine Fellowship at the Rothman Institute at Thomas Jefferson University  He is currently the team physician at De La Salle High School. Prior to joining Pontchartrain Orthopedics & Sports Medicine, Dr. Finstein assisted in the care of athletes from the Philadelphia Eagles, Flyers, Phillies, Soul and St. Joseph's University.
---
This website is not designed to and does not provide medical advice, medical diagnosis, professional opinion, treatment or services to you or any other person. Through this website and links to other websites, Pontchartrain Orthopedics & Sports Medicine provides general information for educational purposes only. The information provided in this website, or through links to other sites, is not a substitute for medical care. You should not use this information in place of a visit, call, consultation or the advice of your healthcare provider. Pontchartrain Orthopedics & Sports Medicine is not liable or responsible for any advice, course of treatment, diagnosis or any other information, services or product you obtain through this site.