Broken or Sprained Ankle?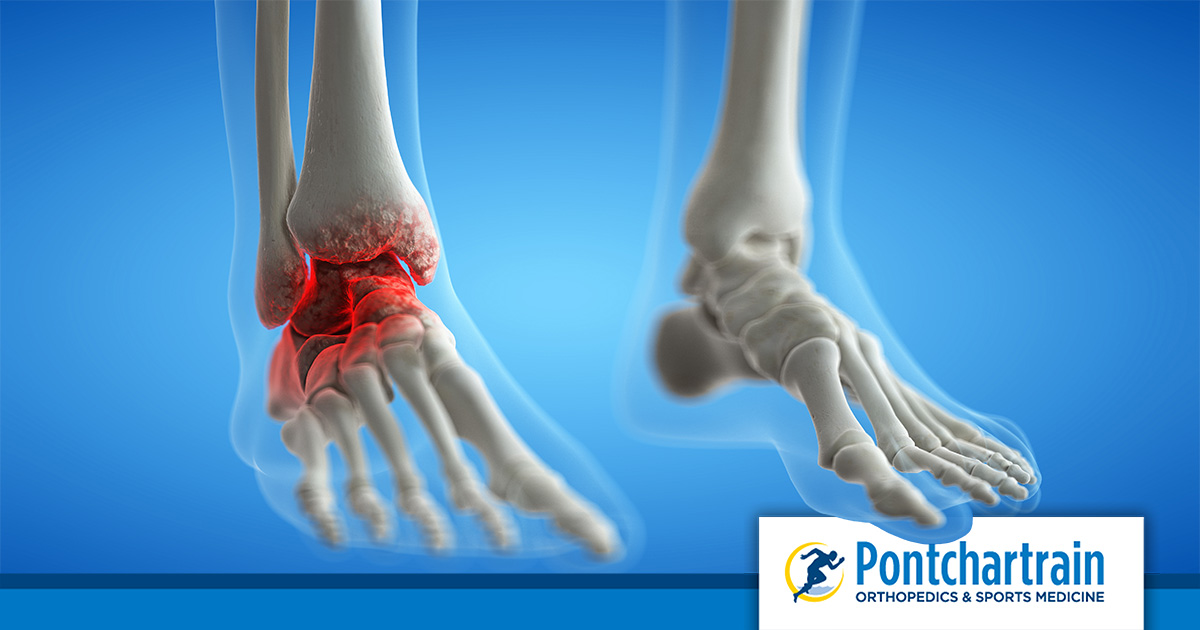 Anatomy of the Ankle
Diagnosing a Broken or Sprained Ankle
"The anatomy of the ankle is very complex,
and the pain from a broken or sprained ankle can be quite similar." 
- Dr. Joseph L. Finstein, MD
Is My Ankle Broken?
swelling and bruising

Inability to bear weight

severe and immediate pain

ankle is tender to the touch
Diagnosing an Ankle Sprain
Treating a Sprained Ankle
How to Evaluate a broken of sprained ankle
About the Doctor
Joseph L. Finstein, MD specializes in sports medicine, focusing on shoulder, elbow, hip, knee, foot, and ankle injuries. Dr. Finstein completed his Sports Medicine Fellowship at the Rothman Institute at Thomas Jefferson University He is currently the team physician at De La Salle High School. Prior to joining Pontchartrain Orthopedics & Sports Medicine, Dr. Finstein assisted in the care of athletes from the Philadelphia Eagles, Flyers, Phillies, Soul and St. Joseph's University.
---
This website is not designed to and does not provide medical advice, medical diagnosis, professional opinion, treatment or services to you or any other person. Through this website and links to other websites, Pontchartrain Orthopedics & Sports Medicine provides general information for educational purposes only. The information provided in this website, or through links to other sites, is not a substitute for medical care. You should not use this information in place of a visit, call, consultation or the advice of your healthcare provider. Pontchartrain Orthopedics & Sports Medicine is not liable or responsible for any advice, course of treatment, diagnosis or any other information, services or product you obtain through this site.