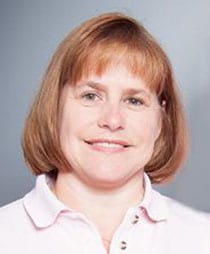 Biography
Keri Landrieu, LOTR, CHT is a Certified Hand Therapist who received a Bachelor's of Science in Occupational therapy at LSU Medical Center's School of Allied Health in 1989.
Before beginning her career as a hand therapist, she completed a six month hand therapy fellowship program at the Hand Center of Louisiana in New Orleans.  She has worked in the field of hand therapy with hand therapist and surgeons since becoming a therapist.
Keri has been and is currently involved in local, state and national hand therapy organizations.  She has served on the Board of Directors of the Hand Therapy Certification Commission for the past 17 years and currently serves as its Director of Exams Operations.
Keri has provided the service of hand therapy to patients in the New Orleans Metro area for many years as the co-owner of The Hand Rehabilitation Center which closed in 2005.
She continues to work closely with hand surgeons providing treatment to all types of orthopedic hand and wrist diseases, injury, and trauma.
QUALIFICATIONS
Education
LSU Medical Center School of Allied Health
New Orleans, LA
Internship
Hand Center of Louisiana
New Orleans, LA